Description
Need to keep your brand new WetBrush clean and looking like new? Consider WetBrush's exclusive, professional brush cleaner.
Need help with styling and sectioning hair while you brush? WetBrush have produced exclusive hair clips to help you out.
---

Leave pain, breakage and effort in the past!
Award-winning bristles for:
45% less damage
56% less effort
100% pain-free
100% happier hair
No more tangles | No more pain | No more split ends | No more difficult hair | All wow! and no ow!
---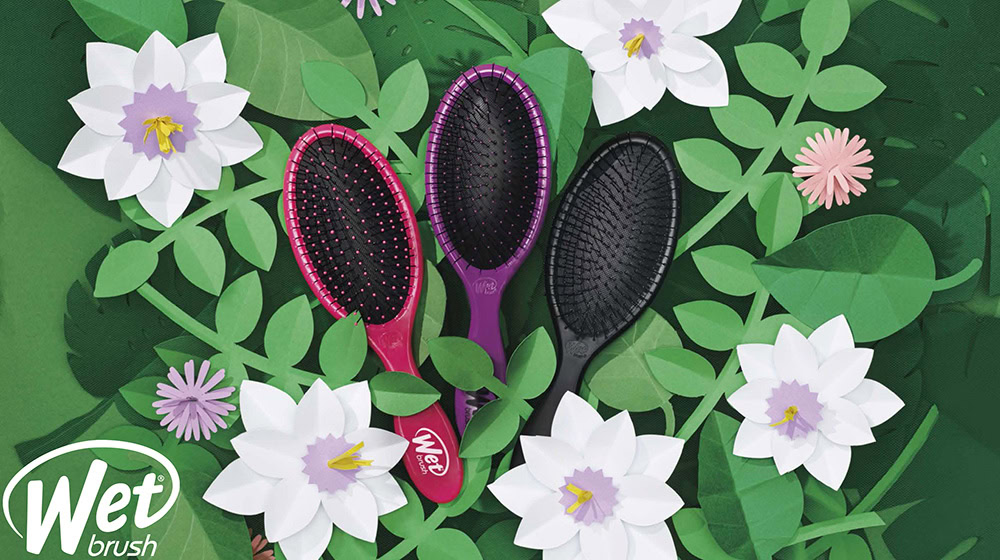 It's a WetBrush world
Detangling started with WetBrush.
WetBrush was the first detangler. And first makes a difference. First means they are a bit more savvy. This has allowed for unmatched innovation, creativity and style. When it comes to detangling, WetBrush is leading the way.
Originally beginning with a detangling brush, WetBrush soared to international fame and have expanded their range to a selection of brushes used and loved by professionals, celebrities and the general public worldwide. WetBrush have pioneered the trend of creating fun and exciting brush colours and prints, rapidly expanding their selection to include some of the most exclusive and beautiful designs ever seen on a brush.
Since 2005, WetBrush have sold over 100 million brushes worldwide and have partnered with some of the most famous celebrity stylists and their clients to continue pushing the boundaries of style and design, all while maintaining their superior detangling technology. After humble beginnings with the original detangler, WetBrush have expanded to offer brushes for drying, styling and general care. With a massive social media presence and following, WetBrush is trusted by stylists and loved by millions.

---
The most popular detangling brush in the world
How you brush your hair is the key to strong and healthy hair and the single most overlooked step in hair care. Hair is weakest when wet and pulling at it can snap it like a rubber band. This is why you should brush with a tool that gently loosens knots without pulling or breaking hair. This is possible with WetBrush as all their brushes work perfectly for all hair types and conditions. No head of hair left behind!
The famous WetBrush Original Detangler changed the hair brush game and transformed what used to be a painful and time consuming task into an effortless, painless, fun and colourful part of your day. Looking and using your brush should make you feel happy and excited and WetBrush were the first ever brand to continuously introduce fun, on-trend colours and prints. Now, it's impossible to have just one.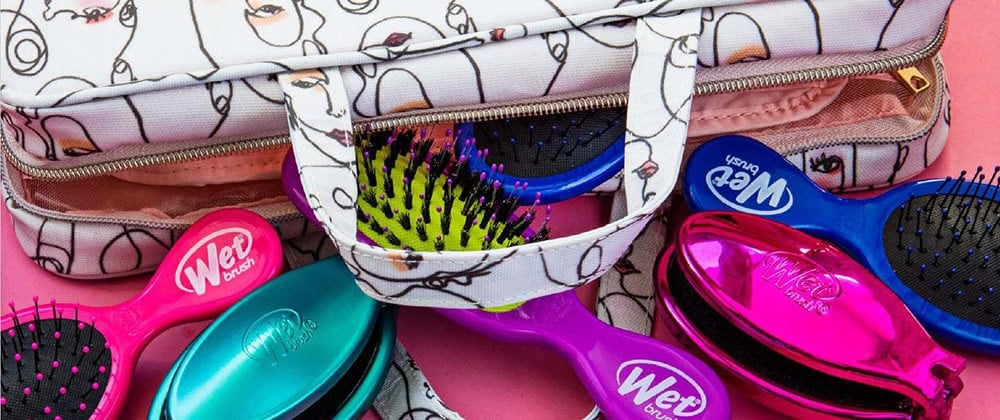 ---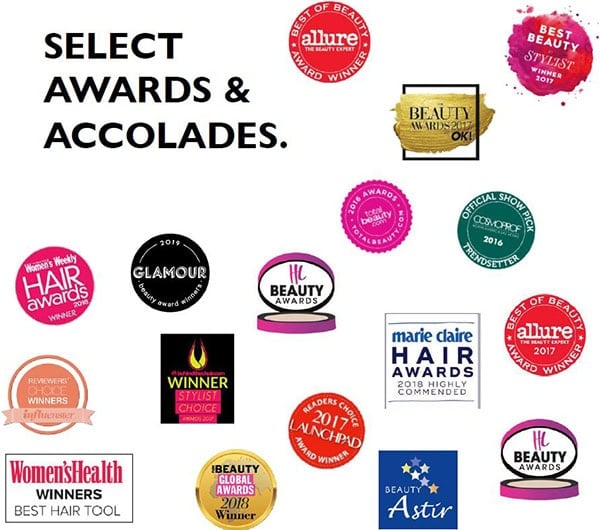 WetBrush is one of the most awarded brands in the hair industry as each product line continues to impress millions of consumers and stylists worldwide. The brand has consistently featured in style magazines and publications for many years where they have achieved a number of best-in-class awards when compared to stiff competition.
This is a perfect indication that shows just how much influence WetBrush have had on the industry. These consistent accolades and awards have cemented WetBrush's place as the top detangling, drying, styling and caring brush brand in the world.
---
Endless Diversity
WetBrush now offer their famous detangling bristles in lots of different shapes and sizes for different purposes, including for travel, the shower, kids, drying styling and more. Wherever you are and whatever you are doing, WetBrush has you covered.
WetBrush's specialty is to offer a type of brush for every possible activity at any time of the day. Whether it is in the morning styling your hair after showering, helping your kids remove knots, doing touch-ups during a busy day, speed drying wet hair or creating instant shine – WetBrush is there to help. Environmental stability and care has also been a major focus for WetBrush, indicated by their ever-expanding range of award-winning, environmentally-friendly, biodegradable brushes.
Do more than just brush. Detangle. Dry. Style. Care.
We can't wait for you to experience your 'a-ha' moment. Happy Brushing.