Description
Aftercare products ideal for use after a Brazilian keratin treatment. Essential for optimal quality, integrity and longevity of the treatment so it looks and feels better for longer. Also ideal for untreated hair. Brasil Cacau's range of aftercare products are specifically developed to reduce frizz, tame fly-away strands, improve and maintain hair straightness and introduce long term shine.
Unsure what a Brazilian hair treatment is or have questions? Make sure to consult our Frequently Asked Questions page. Learn all the do's and don'ts of Brasil Cacau.
For a full set of instructions regarding how to apply a Brazilian hair treatment, consult our Brasil Cacau Technical Guide.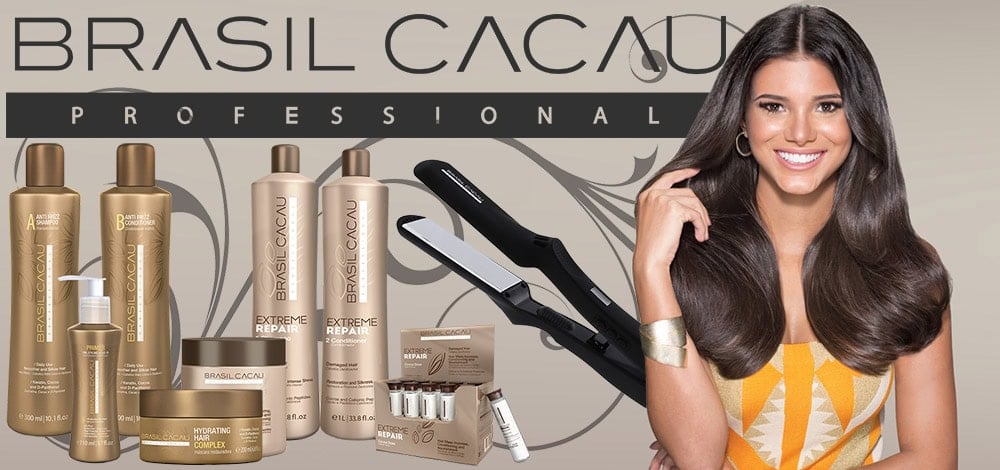 Get Fabulous with Perfect, Straight Hair
Authentic hair care solutions straight from Brazil. A legacy brand, Brasil Cacau is one of the most popular straightening and smoothing treatments. Introducing a range of products for unmatched reduction of frizz for fabulously silky-straight hair that is easy to style and maintain. Spanning over 70 countries, Brasil Cacau has allowed everyone to achieve their hair dreams.
Brasil Cacau's Variety of Benefits
Brasil Cacau's extensive range of products have transformed hair from dull to amazing for decades. Every product is easy to use and highly effective for all hair types. They reduce frizz, improve shine, extend the life of keratin treatments, repair damaged and dry hair, restore the hair's natural elasticity, and protect the hair from environmental exposure damage. Whatever your need, Brasil Cacau has something perfect for you.
Hair Health & Beauty offers the full range of Brasil Cacau products – including the three-step professional Brazilian Keratin Treatment kit – at competitive prices. Available only to registered salons and hair and beauty professionals in South Africa.