KAYPRO Semi-Permanent Hair Colour
REFRESH | TONE | GLOSS
Tone Supreme is a demi-permanent conditioning color gel to refresh and tone hair color, all while leaving hair glossy and shiny. With the addition of caviar extract and fermented radish root, this is done without damaging the hair structure. Its acid pH restores the hair's natural pH level, smoothing and sealing cuticles so hair feels silky and healthy. There are thousands of possible shades that can be accomplished with this gel. The range comprises of 9 colors and 1 clear option.
The best part is that results are visible in 20 minutes.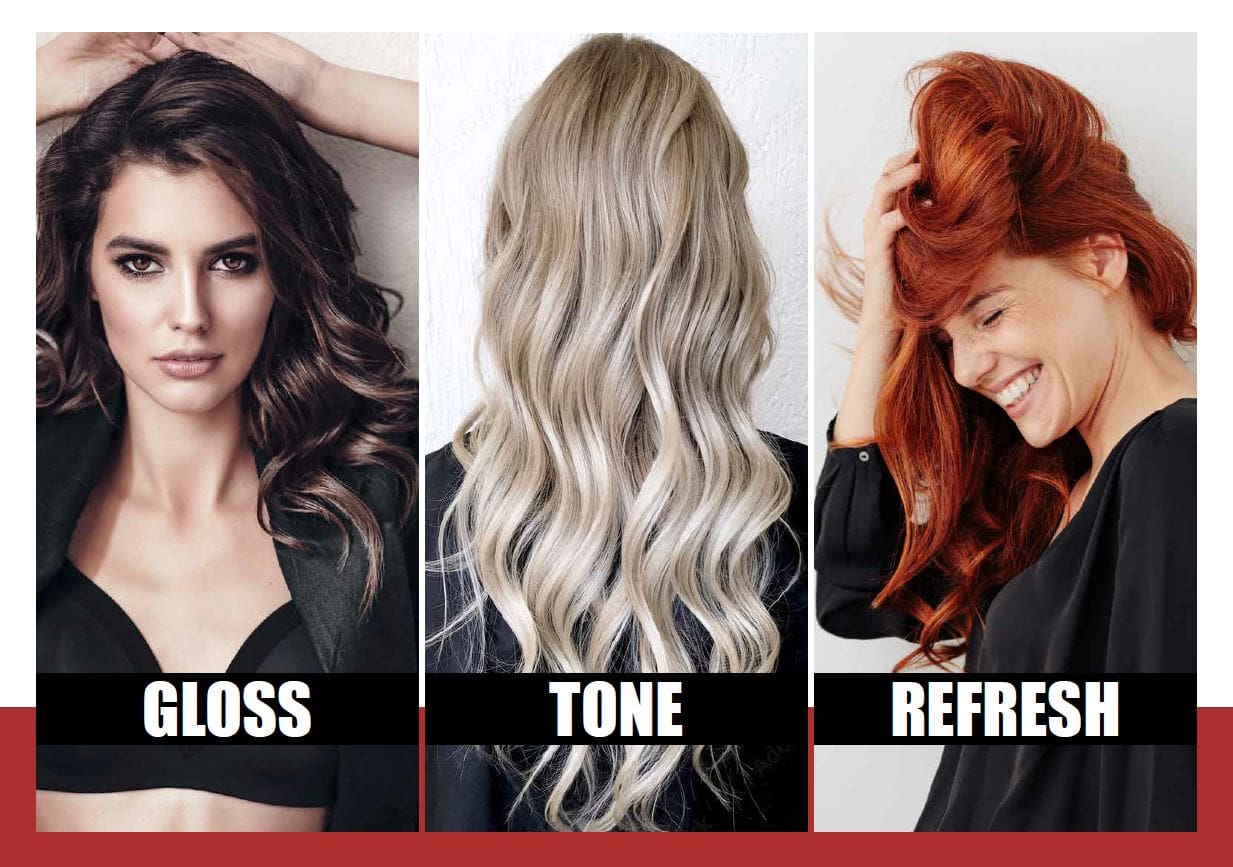 Problem-based hair solutions with KAYPRO
KAYPRO is a complete system of solution-based hair care products for different hair issues, all professionally manufactured in Italy. Try KAYPRO semi-permanent hair colour.
Clients will often ask for help for an issue they have. It could be damaged, frizzy, dull, breaking, limp or dry hair. This can lead to confusion about which products are best suited for the situation.
KAYPRO seeks to eliminate this confusion by offering a comprehensive selection of products for a myriad of hair issues. These products take the guessing out of the equation. Now you have specific product ranges for certain needs and issues. Order KAYPRO semi-permanent hair colour.