Details


Terms & Conditions
On account of hygiene, make-up products are non-returnable/refundable after purchase unless faulty.
It's time for performance cosmetics that really work. Enhance your features for real lashes and brows with safe and effective formulas.
Backed by clinical studies, Grande Cosmetics has real results for real people. Award-winning product ranges with never-before-seen results that greatly enhances any look.
Grande Cosmetics has developed an amazing reputation for achieving real results. Their products are best sellers and have achieved a 5 star rating with cosmetics giant Sephora with their products occupying permanent top 5 places in their respective categories.
Grande Cosmetic's mission is to blend functionality and glamour to deliver real results with luxurious appeal.
---
Application Tips:
1. After cleansing and drying your face, apply GrandeBROW to the natural shape of your brow, concentrating specifically on sparse, thinning, or over-plucked areas.
2. Allow one to two minutes for the serum to dry.
3. Use once daily in the evening before bed.
Beauty Tips:
Remember, you're applying to the thinning, sparse areas of your brows (or all over for full coverage).
You don't need multiple applications or double dips, using more than instructed will not yield quicker results. One dip into the bottle is enough for both brows.
For maximum results, use entire bottle, as directed, for a 4-month period.
Once desired results are achieved, apply every other day for maintenance.
GrandeBROW requires continued use to maintain your results.
In order to receive the full treatment, be sure to finish the entire tube (a four-month supply) within a four-month time period.
---
FAQ:
Yes! GrandeBROW is ophthalmologist approved. We stand by our serum with a 90-day guarantee.
What happens when I stop using GrandeBROW?
GrandeBROW is a beauty treatment. Continued use is necessary to maintain results. Once desired results are achieved, you can apply every other day for maintenance.
How long does a tube of GrandeBROW last?
GrandeBROW is sold as a 4-month supply (3ml)
When can I expect to see results?
Initial results will be seen in 6-8 weeks, with full results in 4 months.
What makes GrandeBROW different from GrandeLASH-MD?
The growth cycle of the eyebrow is different than the eyelash growth cycle. Your eyebrows have a 4-month cycle versus the 3-month lash cycle. There are also extra ingredients in GrandeBROW as well.
When will my product expire?
An open tube will last 12 months. If your product is unopened, it will last 2 years.
Can I apply in the morning?
If you forget to apply at night, or just prefer to apply in the morning, you can! Make sure you apply prior to using any make-up. Use one dip for both eyes and let it dry before you put on any face make-up.
What makes GrandeBROW different from other brow enhancers?
With its blend of nourishing ingredients like Hyaluronic Acid, L-Proline, and Glycosaminoglycans, GrandeBROW aims to not only enhance your brows, but protect, condition, and hydrate them as well. While locking in moisture and hydration, you will start to see improvement to the overall health of your brows over time.
---

---
Key Ingredients:
L-Proline: An amino acid essential to healthy, fortified brows.
Hyaluronic Acid: Conditions, protects, and hydrates brows.
Botanical Extract Blend Nutrient: an antioxidant-rich compounds derived from natural sources (ginseng root, chamomile flowers, and bearberry leaves) that helps strengthens the brow follicle.
Glycosaminoglycans: Locks in moisture for conditioned, healthier-looking brows.
Isopropyl Cloprostenate: An ingredient we make in our body and as we age, we lose. This is one of the main ingredients that promotes results.
Chamomile: stimulates the hair follicle.
Vitamin E: a vasodilator allowing blood flow to the follicles.
Magnesium: necessary for nerve function.
---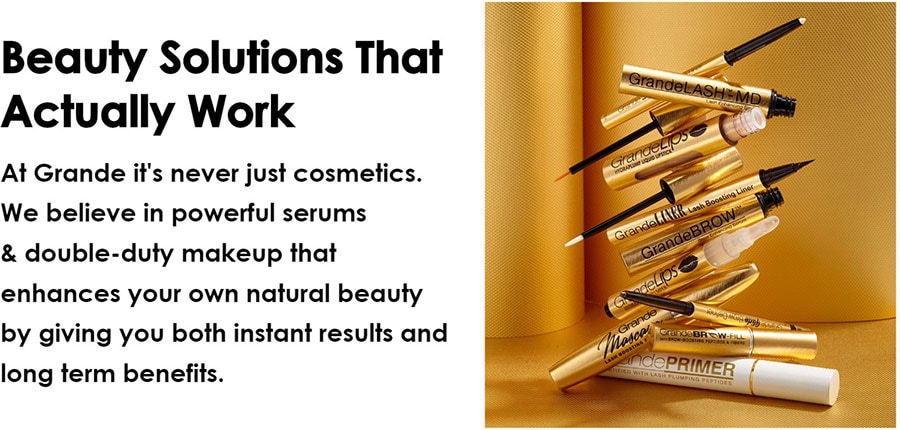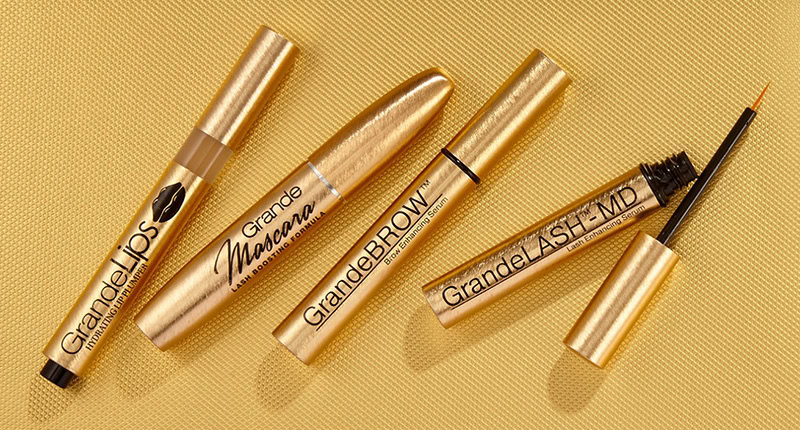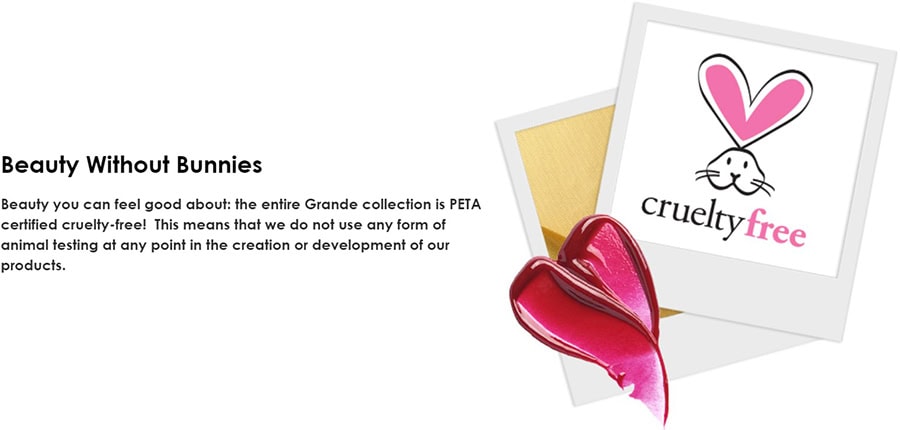 Additional Information
| | |
| --- | --- |
| Brand | Grande Cosmetics |
| Type | All Hair Types, All Skin Types |